GOLISI Needle 2 Compact Mini Charger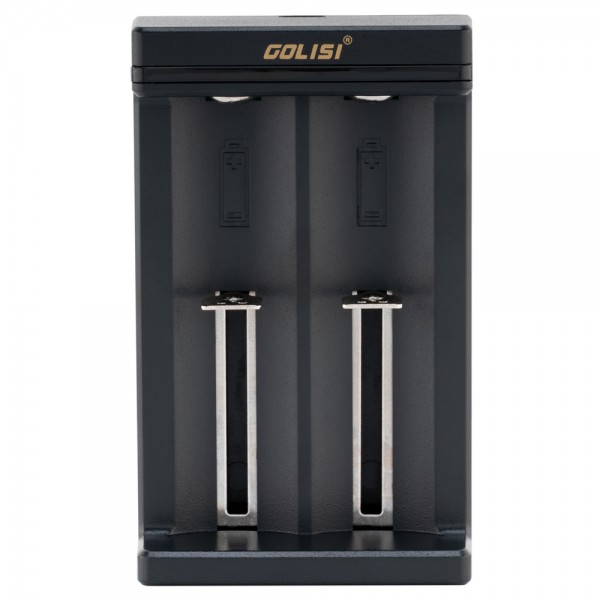 GOLISI Needle 2 Compact Mini Charger
The Needle 2 from GOLISI is a compact yet powerful mini charger which utilizes a USB power port to charge cylindrical rechargeable batteries of lengths ranging from 32 to 70mm. The military grade loading spring and fireproof case ensures the Needle 2 has a long cycle life.
Input: DC 5V / 1.0A
Idling Output Voltage: 4.2V
Output Current: 0.5A / bay
Protection Mode: short circuit, over-current, reverse connection protections.
Case Material: fire-proof
Loading Spring: Military Grade
Working Temperature: 1-40°C

Compatible With: 3.6V / 3.7V Li-ion: 18650, 18500, 18490, 18350, 26650, 20700, 21700, RCR123 etc.
The 8 Advantages of Needle 2 Design Features:
Compact. Needle 2 is smaller than the palm of a lady's hand.

Military Grade quality loading spring. Fire-Proof


Portable. Needle 2 utilizes 5V/1A USB power port input (adapter not included), which allows to charge at more occasions.

High compatibility. Needle 2 works with rechargeable batteries of length ranging from 32-70mm.

Revolutionary update of IMR batteries.

Automatically cease charging when batteries are full.

Against backward installation, auto temperature control.

Tested safe under extreme lab environments.
Package Includes: 1 x Needle 2 Charger, 1 x Power Cord, 1 x Needle 2 Instruction Manual, 1 x Box
For more information from the manufacturer, click here.