FreeMax Autopod50 AX2 Mesh Coils 5pk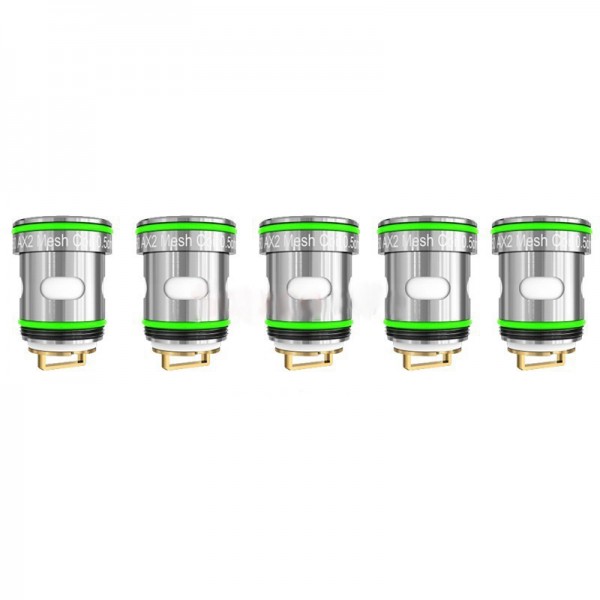 FreeMax Autopod50 AX2 Mesh Coils 5pk
Replacement mesh coils for the Autopod50 from FreeMax. The AX2 are double mesh coils with the latest FM COILTECH4.0. The 0.25Ω coil works best in the 15-35W range and the 0.5Ω coil works best in the 30-50W range.

Upgraded from FM COILTECH 1.0, 2.0, and 3.0, the COILTECH4.0 is the latest generation of mesh coil technology from FreeMax and maybe the final generation. With military grade SS904L mesh and tea fiber cotton formula, the AX2 coils are available in 0.25Ω and 0.5Ω resistances for both 15W-35W and 30W-50W vaping needs, totaling up to 30-40 refills.
Specifications:
Material: SS904L / Tea Fiber Cotton
Pod Capacity: 4mL
Coil Resistance: 0.25Ω / 0.5Ω
Sold in 5 packs.