EVOLV Reflex Pod System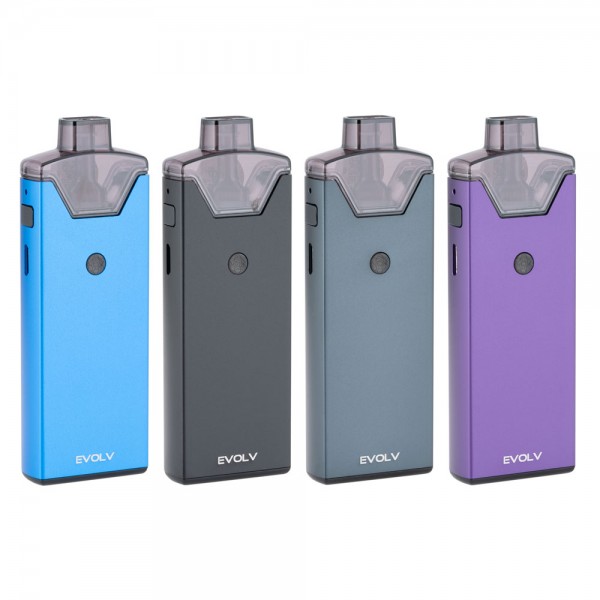 EVOLV Reflex Pod System

A T E C H N O L O G I C A L M A R V E L .
3 Settings --- Ultralight, Light, or Full Flavor
No Burnt Taste Ever --- Long Lasting, Individually Tested Pods
Charges With Any Micro USB Charger
The Reflex is the only e-cigarette on the market that responds to the user the same way a cigarette does. Draw harder and it immediately gets more intense whereas if you draw softer, it will ease up a bit so you don't cough. The Reflex is a cigarette replacement, plain and simple. Tired of staring at your pack of cigarettes during the dead of winter when it's -4° out, dreading going outside in the cold, wishing you had another option? Then the Reflex is for you.
Specifications:
Dimensions: 84mm x 30mm x 11mm
Weight: 37.5g
Body Material: Anodized Aluminum
Output Range: 3W-25W
Battery Capacity: 750mAh
Coil Material: SS316
Pod Material: Ultem
Pod Capacity: 2mL

Charging Current: 1.0A
QUALITY & PERFORMANCE - Manufactured to the highest quality and performance standards, the Reflex is engineered using premium materials. Each component is carefully designed to offer optimal functionality whilst providing a premium aesthetic and feel. The device body is extruded from Aluminum and anodized to 25 microns depth. This gives the device a stylish look and feel. The easy to use power/select button is machined from polycarbonate and houses an efficient RGB LED light. This provides you with simple at-a-glance status information, with power on status, puff intensity selection and battery charge level being easy to navigate.
REFLEX PODS - Manufactured from black Ultem (PEI), the Reflex Pods are extremely heat-resistant and are completely BPA-free. The use of black PEI also makes the pods highly resistant to any 'tank cracker' liquids you may use, such as citrus, menthol, and cinnamon flavors. All pods are tested individually for leakage, wicking, and coil uniformity. Because the Reflex tightly limits the temperature of the coil, pods last much longer than other pod systems.
Kit Contents:
1 x Evolv Reflex Device
1 x Evolv Reflex Pod
1 x Carrying Case
1 x User Manual
There is no charging cable included with this device.