EVOLV Cricket DNA Concentrate Vaporizer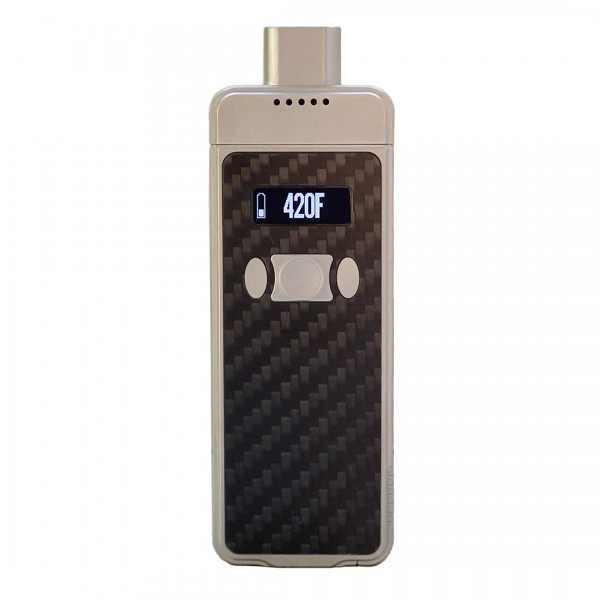 EVOLV Cricket DNA Concentrate Vaporizer
T H E F I R S T D N A C O N C E N T R A T E V A P O R I Z E R .
As the first ever DNA Chip Concentrate Vaporizer, the brand new Cricket from EVOLV is truly a cannabis connoisseur's dream device. As an all-in-one pocket dab rig, the Cricket doesn't sacrifice flavor or control for size so you can taste every terp with tightly controlled temperature. Cricket's airflow is designed to deliver 'water pipe like' smoothness and dense vapor, without any harshness. The heating technology of the Cricket is extremely efficient with over 90% of the concentrate being loaded gets directly delivered to you. Little dabs, large effects; and no wasted material! The Cricket heats instantly and cools down within 5 seconds, allowing you to pull it out, take a puff, put it away, and go about your day without fear of leakage or burns. With an onboard loading tool and concentrate storage, the Evolv Cricket is the only thing you'll need for a fantastic day out!
Tightly temp controlled
Dab tool onboard
Concentrate storage oboard
Heats in 1 second, cools in 5 seconds
Easy loading, easy cleaning
Smooth as a bubbler without the hassle
Extremely efficient delivery; little dabs = big effects
Scratch resistant hardened stainless steel body
Made in the USA
EASY TO ACCESS & FILL - The Cricket cap allows for easy access for both filling and cleaning.
ADVANCED AIRFLOW GEOMETRY - Due to the airflow design, the Cricket produces a smooth, flavorful experience with every puff, free of any harshness.
PRECISE TEMPERATURE CONTROL - The Cricket is equipped with temperature adjustments in one degree increments, allowing users to dial in the perfect flavor for their taste.
DAB TOOL & STORAGE - Features an onboard loading tool with concentrate storage.
>>Shop Cricket DNA Concentrate Vaporizer Replacement Parts<<