Dr. Dabber Boost EVO LE - Sugar Sean Edition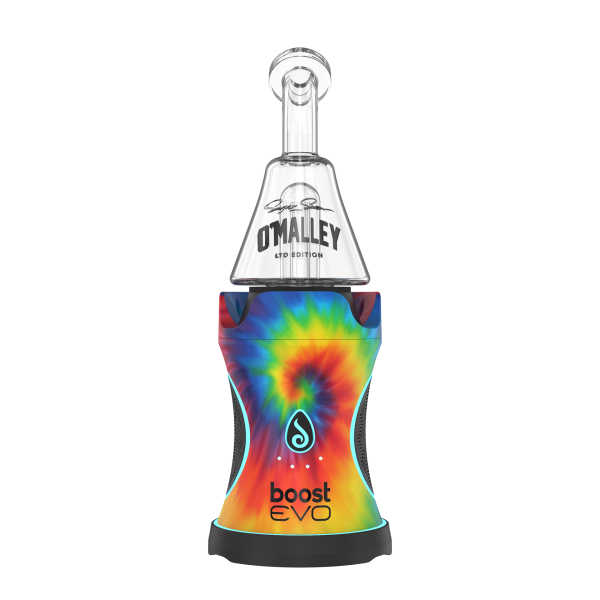 Dr. Dabber Boost EVO LE - Sugar Sean Edition

L I M I T E D E D I T I O N C O L L A B .
Introducing Dr. Dabber's very first Limited Edition Boost EVO collaboration with UFC superstar, Sean O'Malley. This limited edition cobranded release features a vibrant, tie dye body, accompanied by a custom Sugar Sean Edition Packaging and Glass Attachment. Each Boost EVO Sugar Sean Edition device is hand-dipped, therefore no two units are exactly alike.
The Boost EVO SE has a patent pending temperature control sensor built-in, unlike anything else on the market. This means when you are dialed in, you are DIALED in. With six heat settings that have been calibrated with the help of customer feedback from tens of thousands of Boost users, you can rely on your Boost EVO SE to be consistent every single time. Pair that technology with a custom quartz dish, interchangeable glass, spectacular RGB ambient lighting and surprisingly long battery life for such a portable device.
Feast your eyes on the Boost EVO: Sugar Sean Edition.
Features:
Six Temperature Settings - 500°-750°F
Eleven Second Heat Up Time
Revolutionary Magnetic Quartz Atomizer (with built-in temperature sensor)
Quick Connect Adapter with Airflow Release
Straight quartz to glass vapor pathway
Enhanced ergonomics with grip pads
Five RGB light modes plus Stealth Mode for discreet dabbing
Exceptional battery life with built-in protection against over-voltage and short circuits
Up to 60 hits on a single charge
20 or 40 second hold time
Passthrough USB-C charging
Auto shut-off after 15 minutes
Durable and protective carrying case included
Dimensions:
Height: 4" (without glass) / 7.75" (with glass)
Diameter: 2.83"
Kit Contents:
1 x Boost EVO Sugar Sean Limited Edition
1 x Quartz Atomizer
1 x Custom Sugar Sean Replacement Glass Attachment
1 x USB-C Charger
1 x Quick Connect Adapter
1 x Loading Tool