Desire MORE-PRO Pod Kit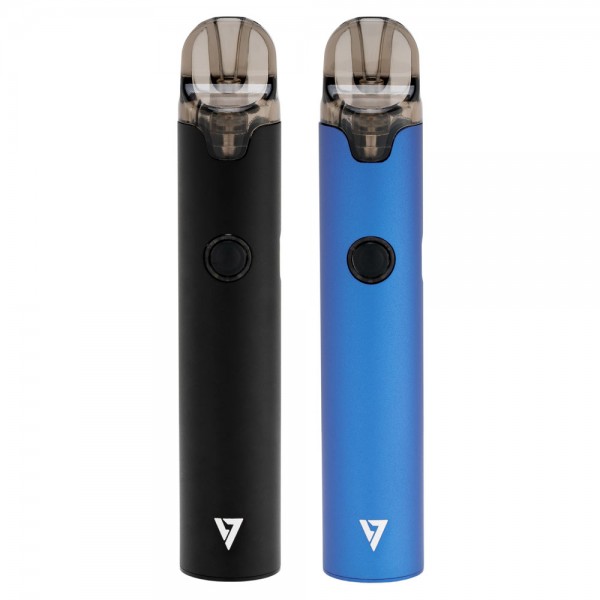 Desire MORE-PRO Pod Kit
1 0 0 0 M A H B A T T E R Y - T H E U L T I M A T E A L L - D A Y P O D S Y S T E M .
Desire Design MORE-PRO is a Pod System with a 1000mAh built-in battery, which allows you to go a whole day without charging. That's a big breakthrough over other pod devices on the market. Desire Design crafted this product as an outdoor must-have device based on user experience. It features an aluminum outer shell and hard prototype oxidation technology to make it durable and corrosion-resistant, and no paint peeling. The replaceable pod cartridge uses A1 coil twining cotton to enhance the taste. This ultra-portable pod mod will make you stay fresh and gentle always so you can take on any adventure.
Features & Specifications:
Dimensions: 19mm x 103mm
E-Juice Capacity: 2mL
Body Material: Aluminum
Voltage Output: 3.0 - 4.2V
Battery Capacity: 1000mAh
Resistance: 1.2Ω
Charging: Micro USB port (5V/0.8A)
Firing Mode: Button Activated
Indicator: Three-Color LED
Built-in Rechargeable Battery
LIGHTWEIGHT - MORE-PRO is only 103mm, shorter than a cigarette, which makes it lightweight and easy to carry so you can vape anytime, anywhere.

SMOKE BOMB - Its pod has a 2mL capacity so you can go longer between refills. The durable cartridge can be refilled 4-6 times before having to be replaced.

BATTERY - More-Pro's built-in battery capacity of 1000mAh means you can vape all day without charging. One charging session at night and you're good to go!
SELF-DESIGN CHIP - Safety is our first concern, so we designed the chip for more comprehensive protection. It has a ten second firing timeout and low voltage protection. We designed it to protect against overcharging, short-circuits, and overheating.
Kit Contents:
1 x MORE-PRO Pod System
2 x Pod Cartridges
1 x Micro USB Cable
1 x Instructional Manual
1 x Warranty Card