DazzLeaf PIXii Vaporizer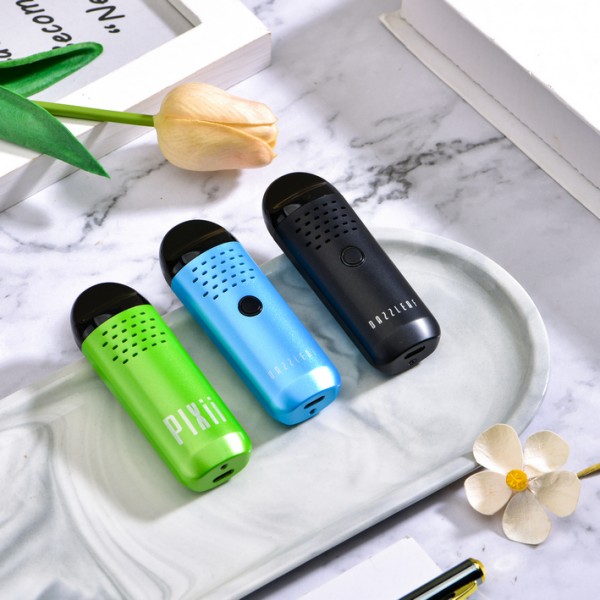 DazzLeaf PIXii Vaporizer
S U P E R - F A S T H E A T I N G T E C H N O L O G Y .
The PIXii Vaporizer from DazzLeaf is a easy-to-use concealable dry herb vaporizer with super-fast heating technology. Constructed into an exquisite design, with vibrant color options to choose from, its small and discreet size is perfect for travel. The LED color on the unit indicates the three different pre-set vaping temperatures (Green 390°F / Blue 405°F / White 420°F), while the isolated airflow tech offers smooth airflow.
Start vaping in seconds, control your temperatures, and enjoy pure flavor with a ceramic heating chamber. With the high-grade ceramic heating chamber to lead a perfect vaporization process by baking rather than combustion. The PIXii delivers a clean tasting solid hit with each puff. Take the PIXii hiking, camping, festival-ing, or wherever your wings take you. Meet your new BFF.
Specifications:
Dimensions: 90mm x 31mm x 22mm
Battery Capacity: 1000mAh
Max Output: 40W
Charging: 5V/1A
Ceramic Chamber holds up to .03g (ground material)
Box Contents:
1 x PIXii Vaporizer
2 x Metal Mesh Filters
1 x Cleaning Brush
1 x Poker Tool
1 x Type-C Charging Cable
1 x User Manual