DazzLeaf HUKii Vaporizer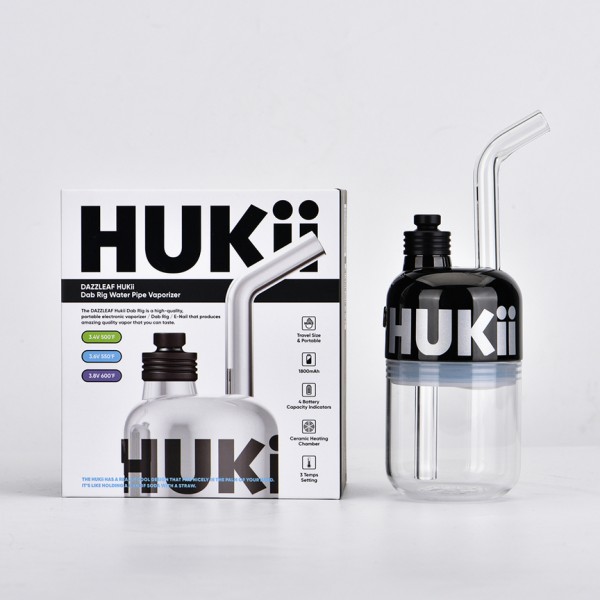 DazzLeaf HUKii Vaporizer
A D A B R I G W A T E R P I P E V A P O R I Z E R .
The HUKii Vaporizer from DazzLeaf is an innovative, portable electronic vaporizer / dab rig / e-nail device, that produces amazing flavor and vapor. With a unique design, it fits nicely into the palm of your hand. It's almost like holding a can of soda with a straw. The HUKii features an indicator light to show the battery life so you can easily monitor your battery levels.
Features & Specifications:
Large 1800mAh Capacity Battery
500°-600°F Accurate Temperature Control & Memory Function
Ceramic Heating Chamber - Offers quick heating time and isolated airflow tech offers smooth airflow.
Changeable Parts
Size: 60mm x 110mm
Box Contents:
1 x HUKii Dab Rig Vaporizer
1 x Magnetic Top Cap
1 x Glass Straw Mouthpiece
1 x Glass Stem Intake Pipe
2 x Ceramic Cup Wax Atomizers
1 x Dab Tool
1 x Micro USB Cable
1 x Cotton Swab
1 x User Manual