DazzLeaf DKEii VV Cartridge Battery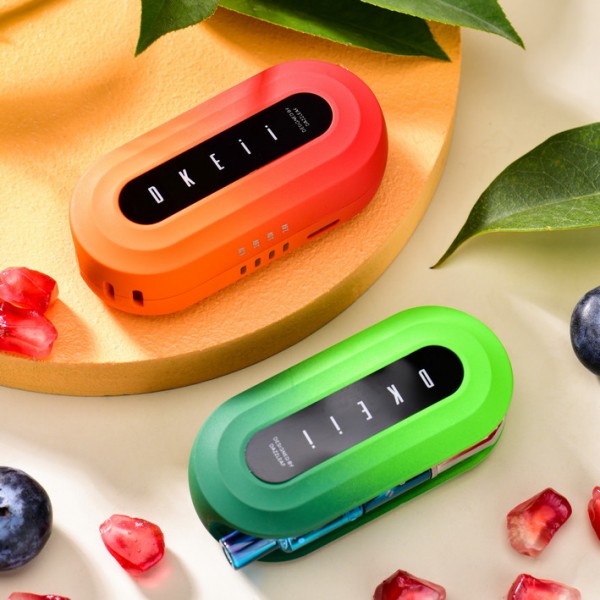 DazzLeaf DKEii Cartridge Battery
The DKEii Variable Voltage Battery from DazzLeaf brings back one of the most popular cartridge battery device designs ever. The rotary pop-up 510 thread, encased in a car fob-like shape, is an unparalleled ergonomic design that feels like it belongs in your hand. Powered by an internal 650mAh li-ion rechargeable battery core, the DKEii VV Battery is equipped with four variable voltage settings, preheat mode, LED indicator lights, memory function, and multiple safety protections.
Features & Specifications:
Product Size: 32.2(L)*21.2(W)*69.2(H)
Battery Capacity: internal 650mAh li-ion rechargeable
Four Power / Voltage Settings: 2.4V / 3.0V / 3.6V / 4.2V
Preheating 1.8V for 10 seconds for any thickness concentrate
Four LED lights indicate battery life and voltage setting
Protected screw-in cartridge
Rotary pop-up design - Cartridge flip button
Supports all atomizers with a resistance range above 1.0Ω
Supports 510 thread cartridges up to 12.5mm diameter
Micro USB Charging Port
Box Contents:
1 x DKEii VV Cartridge Battery
1 x Charging Cable
1 x User Manual
Make sure your device is turned off before placing it in a pocket or bag.
NOT FOR USE WITH TOBACCO.
Cartridges are NOT included.