DazzLeaf DAZZii Boxx Cartridge Battery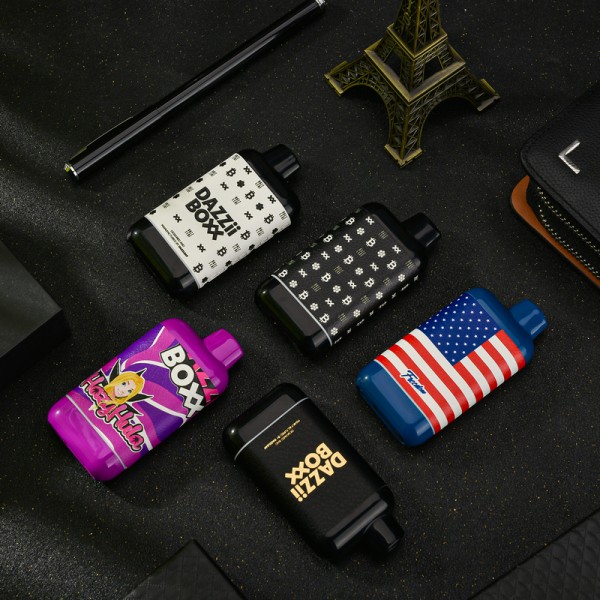 DazzLeaf DAZZii Boxx
5 1 0 C A R T R I D G E C O N C E A L A B L E B A T T E R Y .
With its sleek and stylish bar-style body, DAZZii Boxx from DazzLeaf is designed to be as stealthy as possible, allowing you to enjoy your favorite 510 oil/wax cartridges without any unwanted attention.

The DAZZii Boxx can adjust the 4 voltages by the auto draw or bottom power button to your preferences with ease.

With a powerful 650mAh battery and Type-C fast charging port, you can enjoy long vaping sessions without having to worry about running out of power.


Incredibly versatile, the DAZZii Boxx is compatible with most 510 cartridges up to 2mL.


Watch as the bottom light of the vape slides, captivating your eyes with its mesmerizing display. Whether you prefer standard or high-potency oils, just vape and go.


The DAZZii Boxx is equipped with four variable voltage settings, preheat mode, LED indicator lights, short circuits, and overcharging protection.

Specifications:

Compact Pocket Size: 42mm x 18mm x 84.5mm

Weight: 46g

510 Cartridge Concealable VV Preheat Battery

Auto Draw or Power Button for Convenience

Cartridge Size: 14mm*60mm (Fits most 0.5ML ~ 2ML Carts)

4 Temperature Settings: 2.4V Blue/3.0V Green/3.6V White/4.2V Red

Preheating Function: 2V Preheat for 15 seconds

Auto heat shut-off after 20 seconds of use for protection

20-minute Safety Shutoff

Removable Magnetic Bottom

Type-C Charging (charging cable not included)

Sold individually.

Cartridges are NOT included.