C-Flat Mini Kit by VAPTIO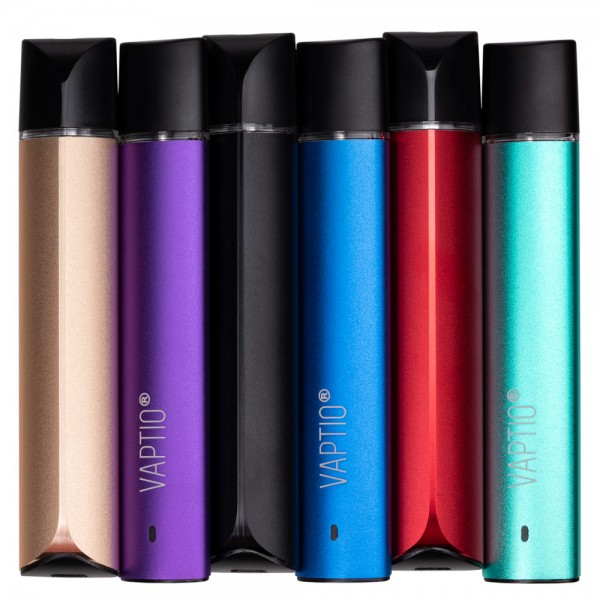 C-Flat Mini Kit by VAPTIO
P O R T A B I L I T Y & D E S I G N R E D E F I N E D
The C-Flat Mini Kit by Vaptio is a very sought after device in the crowded pod device arena. The compact size of this refillable pod device, paired with the epic flavor of your choice of juice, make the C-Flat Mini a must-have device! The next in the C-Flat Series, the Mini Kit is available in various colors, ensuring you'll find a color that most suits your taste.
C-Flat Mini Features
Compact & Stylish – Perfect On-the-Go Vape
Premium Aluminum Matte Finish
Patented Ceramic Atomizer Tech
Epic Flavor Production
250 Puffs On Average per Cartridge
SUPERIOR AIRFLOW DESIGN - C-Flat Mini's pod airflow has been refined to produce the perfect balance between pull and vapor production. Lightly inhale and produce the perfect amount of vapor with enhanced flavor for your taste-buds. As a refillable pod system, the pods are designed with a top re-fill system.
Hold the tank, and open the silicone cap.
Inject the e-liquid into the tank, AVOID dripping into the central airflow tube.
Firmly close the silicone cap and plug the tank into the mod. Prime it and let the cotton soak for 3-5 minutes before usage.
PATENTED CERAMIC ATOMIZER TECH-ENHANCED TASTE PRODUCTION - C-Flat Mini's secret patented recipe combines the perfect heating environment with unparalleled contact with e-liquid to create one of a kind epic taste.
Specifications:
Materials: Aluminum Alloy & PC
Dimensions:109*20.6*11.9mm
Weight: 23.5g
Battery: 260mAh
Output Wattage: 9W
Output Voltage: 3.2-4.2V
Coil : 1.5Ω Ceramic
Atomizer Capacity: 1.3mL
USB Charging: DC 5V /0.5A
SIMPLICITY AT ITS BEST - C-Flat Mini doesn't have any confusing buttons to press or to be bothered with. Operation is as simple as breathing - Inhale, Exhale, Enjoy.

Kit Contents:
1 x C-Flat Mini Mod
1 x C-Flat Mini Tank
1 x USB Cable
User Manual