Suorin Reno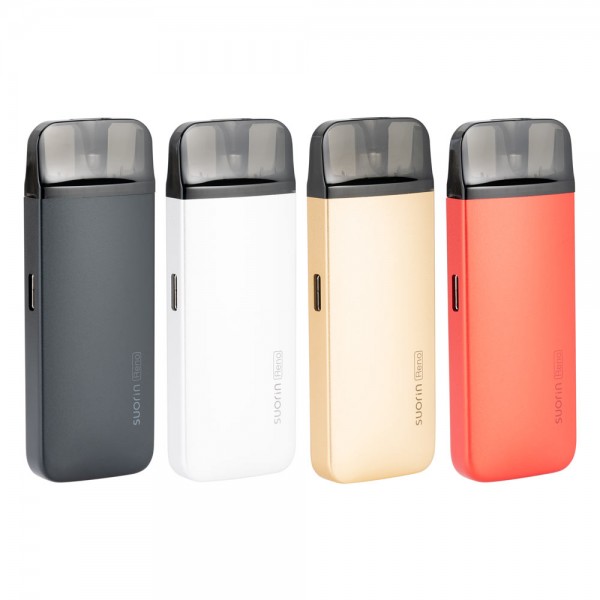 Suorin Reno

The Reno Open Pod System from Suorin is a super versatile, portable vaping device that integrates a 800mAh rechargeable battery. The Reno supports a maximum output power of 13W. The device has a battery life indicator that can be read from the 3-level LED lights on its side.
Can be used with...
Nic-salt based e-liquids
Freebase e-liquids
Nicotine-free e-liquids (0% or 0mg)
60/40 - VG/PG e-liquids
70/30 - VG/PG e-liquids
Suorin Reno is constructed from durable and lightweight aluminum alloy. It can withstand light to moderate falls / drops to protect the internalized battery in its housing.
Its sleek duck-bill design mouthpiece fits the users lips perfectly, providing a comfortable vape. Suorin Reno's cartridge has a childproof safety lock function that makes for a safer experience. The refillable cartridge can hold up to 3 milliliters of your favorite e-liquid and accommodates a 1.0Ω mesh coil, creating a better tasting vape with larger cloud production.
Specifications:
Tank Capacity: 3mL
Coil Resistance: 1.0Ω Mesh Coil
Max Output: 13W
Charging Current: 800mA
Battery Capacity: 800mAh internal
Charging Interface: USB Type-C
Charging Time: 40 Minutes
Kit Includes:
1 x Reno Device
1 x Empty Cartridge
2 x Mesh 1.0Ω Replacement Coils
1 x USB Type-C Cable