SmokTech Nord 5pk Coils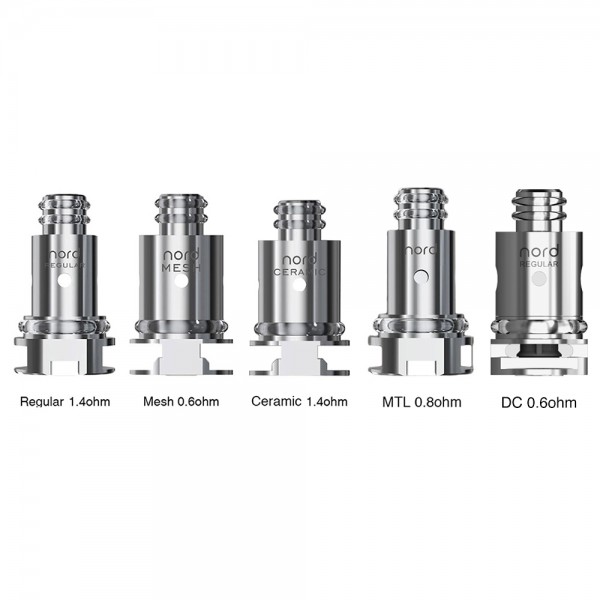 SmokTech Nord 5pk Coils

The Nord Coils from SmokTech are compatible with a wide range of kits and tanks.
1.4Ω Regular Coil
Designed for MTL vaping; you can enjoy throat hits with a high concentration of vapor.
0.6Ω Mesh Coil
Specially designed for sub ohm vaping. It has a large mesh inside, with which you can get faster heating process and massive vapor clouds.
1.4Ω Ceramic Coil
High-temperature resistance, long lifespan. Ceramic is a material with great stability and strong high-temperature resistance. When it is applied into a coil, the coil can be extremely durable, even in a higher wattage status, it can still work well. When you fire to vape, it can fully atomize the e-liquid and provide optimal taste.
0.6Ω Regular DC Coil
Features a fast heating process and higher flavor intensity.
Recommended Wattage: 20W
0.8Ω Mesh-MTL Coil
A mouth-to-lung type coil that will produce more clouds, more flavor, and a more intense experience. It has a longer lifespan as well.
Max Power: 16W
0.8Ω DC MTL Coil
Get huge vapor and quality flavor with this dual structure coil. Featuring a larger area for faster heating, a 2mm inner hole for excellent wicking, and an excellent overall MTL vaping experience.
Wattage: 16W
Available in packs of 5 pieces.