Eleaf iStick Amnis 2 Kit w/ GTiO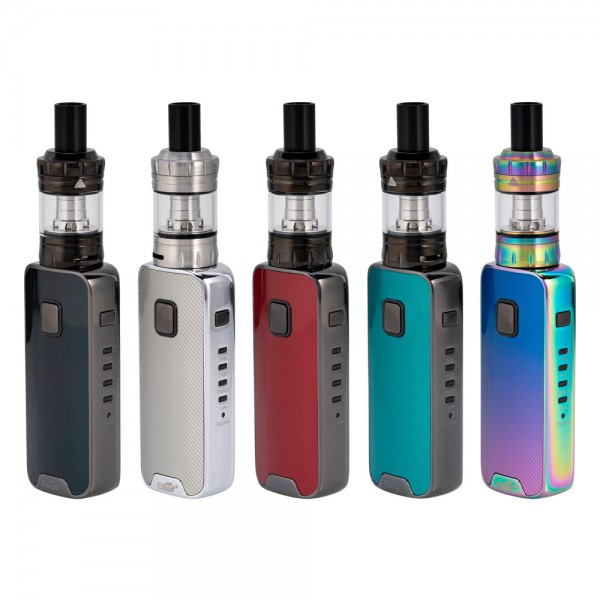 Eleaf iStick Amnis 2 Kit w/ GTiO
S T A R T W I T H O U T C O M P R O M I S E .
Introducing the new iStick Amnis 2. Combining a simple, gorgeous and inventive design, iStick Amnis 2 packs all the functionalities in a minimalist design. It comes with a variety of stunning colors offering you a large choice.
User-Friendly and Adjustable Power Modes - To select a power mode, you only need to press the Power Control Button to switch between all the 5 modes available.
1100mAh Built-in Battery - Minimalist design but big on battery, iStick Amnis 2 is built with a long-lasting 1100mAh battery.
Intuitive Battery Life Indicators - Battery life can easily be noticed by a simple glance at the LED light around the fire button.
Red - 0% to 20%
Blue 20% to 60%
Green 60% to 100%
Big Battery Comes with USB Type-C - With USB Type-C, your charging of iStick Amnis 2 becomes easier.
Smart Childproof Refilling System - The Childproof Version GTiO tank is solidly designed with a smart lock system to prevent accidental opening, while still allowing easy and leak-free refilling.
Specifications:
Size: 36mm x 19.5mm x 120mm
Weight: 124g
Battery Capacity: 1100mAh
E-liquid Capacity: 1.8mL (Changeable to 3mL)
Resistance Range: 0.3Ω-3Ω
Wattage: 23W Max
Easy Coil Change - The GT coils are thread-free, making coil change a breeze.
GT Coils - Find the perfect flavor by playing with different GT coils. The preheat function is especially added on iStick Amnis 2 to provide a better flavor when using the GT C (ceramic) Coil.
Ultra-Portable - With its small size and a lanyard made especially for iStick Amnis 2, it's easy to carry it everywhere you go and vape instantly.
Kit Contents:
1 x iStick Amnis 2
1 x GTiO Tank
1 x GT M 0.6Ω Coil
1 x GT 1.2Ω Coil
1 x USB Type-C Cable
1 x Lanyard
2 x User Manuals
1 x Warranty Card