Butterfly by Hamilton Devices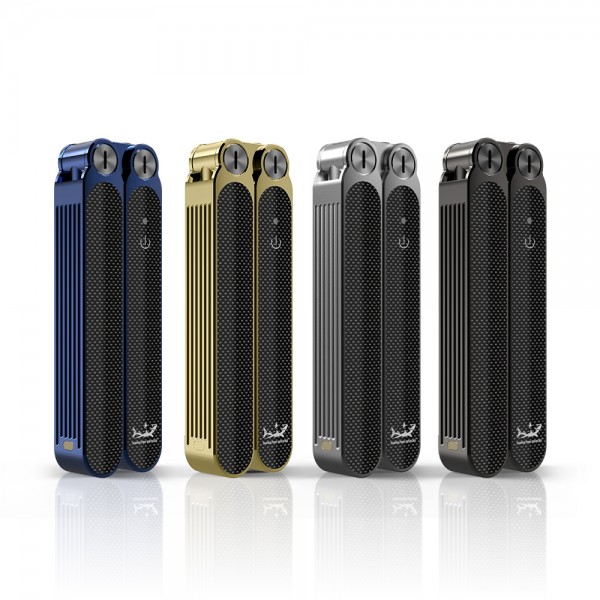 Butterfly by Hamilton Devices
Hamilton Devices would like to proudly introduce the FIRST EVER Butterfly Knife-Like design battery! The Butterfly offers smooth and reliable flipping action that will keep you entertained for hours. It also comes in various colors that will add a sense of luxury when you carry this device to any occasion. No matter if you're a righty or a lefty, this battery will perform beautifully for you and your friends. You can't go wrong by adding this one-of-a-kind cartridge battery to your collection.
This battery is engineered specifically for use with CCELL® cartridges but also work with most 510 thread cartridges.
Button Activated
Material: Zinc Alloy + Anodized Housing
Adjustable Voltage: 3.2V(Blue) / 3.4V(White) / 3.7V(Red)
Battery Capacity: 430mAh
Size: 95.5mm(H) x 15mm(W) x 30mm(L)
Charging: Type-C
Charging Voltage/Current: 5V/500mA
Charging Time: 1.5 hours
Maintenance Tips: Any device dealing with oils has the potential to leak and general cleaning maintenance will keep the device at its optimal performance.
Recommended Cleaning: 1-2x per battery charge or depending on usage with a Q-Tip and rubbing alcohol.
Cartridge is not included.