Boulder Aspen Slim Kit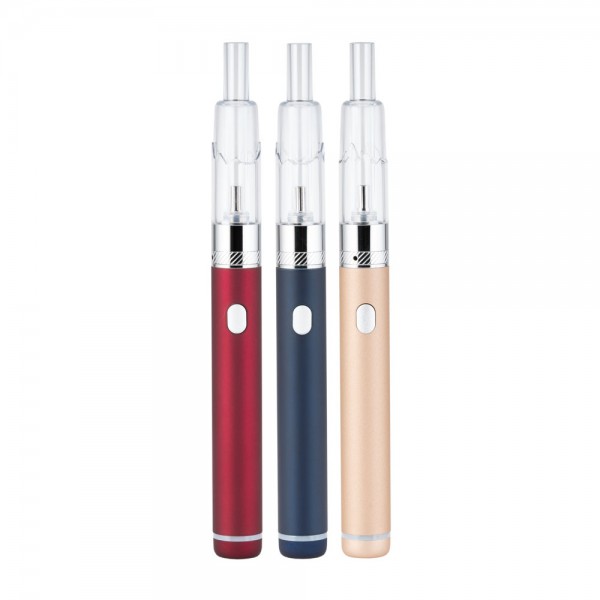 Boulder Aspen Slim Kit

R E P L A C E A B L E H E A T I N G E L E M E N T .
When you're ready for a high-quality, modular e-cig that delivers consistent satisfaction day in and day out, the Aspen Slim is ready for you. We've designed this sleek entry to the Boulder system for maximum livability and ease of use. Featuring a very sturdy, high-quality steel and food grade polycarbonate construction, it is easy to replace the heating element and refillable tank. Precision-engineered heating elements and replacement tanks ensure the same satisfying experience, each and every time.
A three-press safety activation button keeps the Aspen Slim accident-free in your pocket or bag. Its powerful, high-purity graphite 720mAh battery packs plenty of punch and stays that way for long satisfaction, thanks to ultra-conductive contact points and energy-conserving microcontrollers designed in-house by Boulder.
Recharging the Aspen Slim is quick and painless through the supplied Micro USB cable and only takes 60 minutes to reach a full charge. The LED ring at the base of the battery gently pulses to let you know when it is charging.
Technical Specifications:
Materials: High-quality steel & food-grade PC
Dimensions: 143.9mm x 14mm
Battery: 720mAh, high purity graphite
Charge Time: 60 minutes
Connector: 510
PREMIUM FIT & FINISH - The Aspen Slim utilizes durable steel and polycarbonate construction for long-lasting aesthetic appeal and consistent everyday performance. Its premium textured finish gives you a comfortable, slip-free grip, while the Japanese cotton wick ensures big vapor satisfaction. Sleek and compact, the Aspen Slim is perfect for stealth vaping and fits discreetly in your pocket between uses.
SIMPLEST REFILLING - To refill the Aspen Slim, simply unscrew the tank from the battery. Then unscrew the heating element assembly from the rest of the tank and fill with your e-liquid of choice. The Boulder nozzle system keeps things neat and easy.
Box Contents:
1 x Aspen Slim Device
1 x Micro USB Cable
1 x User Manual