BIGFOOT 200W Box Mod by Wake Mod Co.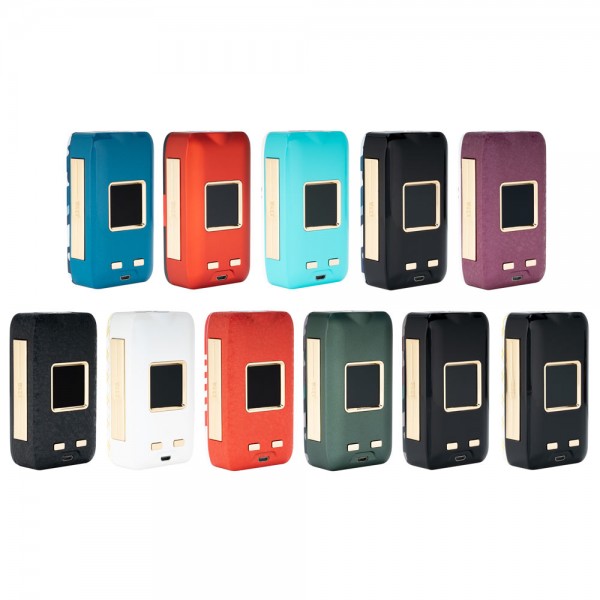 BIGFOOT 200W Box Mod by Wake Mod Co.

The BIGFOOT 200W Box Mod is the new sleek and stylish flagship device from Wake Mod Co. The clean, crisp and modern interface features a 1.3 inch TFT color screen alongside a beautiful precision deep-engraved gold WAKE emblem. With high-gloss 24k gold mirrors accenting throughout the device, the BIGFOOT has the capability of outputting a maximum of 200W with a resistance range from 0.05 - 3.0 ohm. Smaller than most 200W box mods, the BIGFOOT is compact in size and provides a perfect quality weight without being bulky or heavy. The mod features unique interchangeable designer back plates and an ultra-convenient side-bar fire mechanism that includes a beautiful deep engraved WAKE name. The BIGFOOT 200W Mod is powered by two 18650 batteries (sold separately) and the device boasts a full intricate temperature control suite and immense protection features for the safest, most versatile vaping experience imaginable.
Features:
Dimensions: 88mm x 47.5mm x 30mm
Ultra Convenient Side-Bar Firing Mechanism w/ Deep Engraved Wake Logo
Compact and Ergonomic Design
Display: 1.3 inch TFT Color Screen
Zinc Alloy & Plastic Construction
Wattage: 10 - 200W
Voltage Input: 6.4 - 8.4V
Voltage: Output: 1.0 - 7.5V
Resistance: 0.05 - 3.0 ohm
Temperature: 100°C - 300°C / 200°F - 570°F
Modes: Power, Ni200, Titanium, Stainless Steel (304,316,317) TCR
Coil Support: Ni200, Titanium, NiChrome, Titanium, Stainless Steel (304,316,317), TCR
Powered by Two 18650 Batteries (Sold Separately)
Micro USB Charging Port
Interchangeable Designer Back Plates
Protection Features
Box Contents:
1 x Wake BIGFOOT 200W TC Mod
1 x Gold-Plated Wake Bottle Opener Keychain
1 x Instructional Manual