Bearded Slide-Top Dugout - Short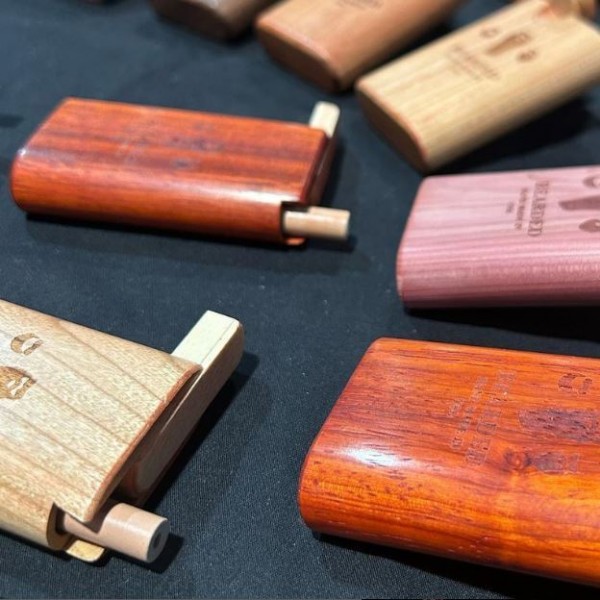 Bearded Slide-Top Dugout - Short

H A N D - M A D E I N A M E R I C A .

The new Slide-Top Dugouts from Bearded Distribution are crafted in Spearfish, South Dakota and are finished with a glossy wax to create a smooth feel when using.
Dugouts are perfect for on-the-go use, as everything you need is conveniently packed together, but our new Slide-Top Dugouts make your entire experience even easier.
Stash your dried herbs in the storage section, store your one hitter pipe in the spring-loaded pipe slot, slide the lid closed, and away you go!
Each dugout is approximately 3 1/8in long by 1¾ wide, while each onie measures 3 1/8 long.
These slide-top Dugouts are great for easy access of your smoking product.
You'll just love our wood.
Available Woods: Padauk, African Mahogany, Cherry, & Walnut.

Sold individually.