Bearded Chillum Case w/ Glass Chillum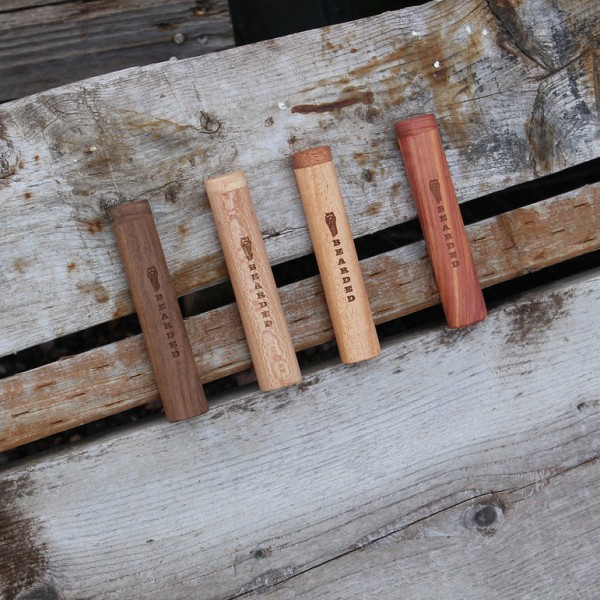 Bearded Chillum Case
H A N D - M A D E I N A M E R I C A .
The Chillum Cases from Bearded Distribution are handmade in Spearfish, South Dakota, along with the included Glass Chillum.
These are perfect for the people that are on the go and like having their smoking accessories nice and clean.
Each American-made case is approximately 5 1/16 inches long, while each chillum is 4 inch 12mm.

A simple concept made into a huge convenience, you'll love our wood.
Available Woods: Cedar, African Mahogany, Cherry, & Walnut.
Sold individually.