Baton V2 Pod System by Baton Vapor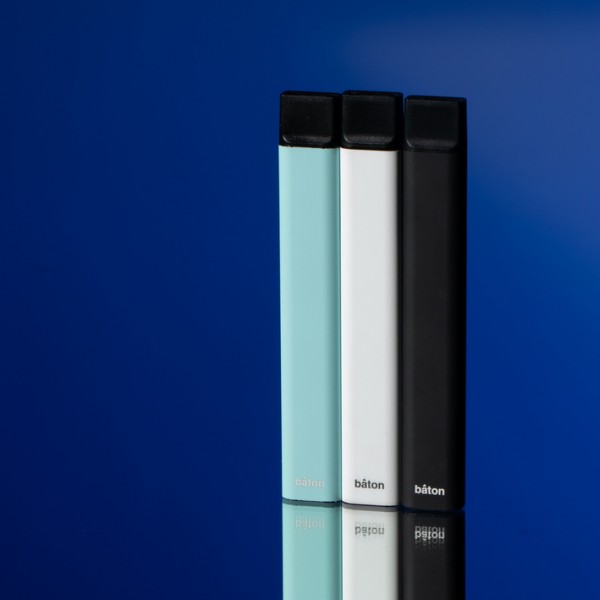 Baton V2 Pod System by Baton Vapor
V E R S A T I L I T Y A T I T S F I N E S T .
The Baton V2 from Baton Vapor is the most versatile all-in-one open pod system. It features an integrated 350mAh rechargeable battery, premium glossy or matte finish, and a pair of empty refillable pods. Available in three different color options, the Pearl White and Tiffany Blue colors are limited edition and feature a glossy scratch/smudge-resistant finish.
SUPERIOR FLAVOR WITH REFILLABLE PODS - Use the Baton V2 and experience the superior taste of refillable pods. You can enjoy your favorite flavors by filling up your easy-to-use pod system that can hold up to 1.2mL of e-liquid. The Baton V2 refillable pods are made with Japanese organic cotton for maximum flavor.
LONG LASTING BATTERY - The built-in 350mAh battery can last more than a full day with normal usage. The battery level is displayed with an indicator light for your convenience.
SOFT-TOUCH ERGONOMIC DESIGN - Enjoy user-friendly ergonomic design and a premium soft-touch finish on the ever-popular Baton V2 device. Choose from an array of standard and limited edition colors!
LIQUID REDUCING TRAP SYSTEM - Take advantage of our Patent Pending trap system that helps to eliminate any spit-back/liquid coming into your mouthpiece, further increasing your enjoyment and vaping experience. The trap system sits in the top section of the pod.
Kit Contents:
1 x Baton V2 Device
2 x Refillable Pods
1 x Micro USB Charging Cable
1 x User Manual