Aspire Minican Kit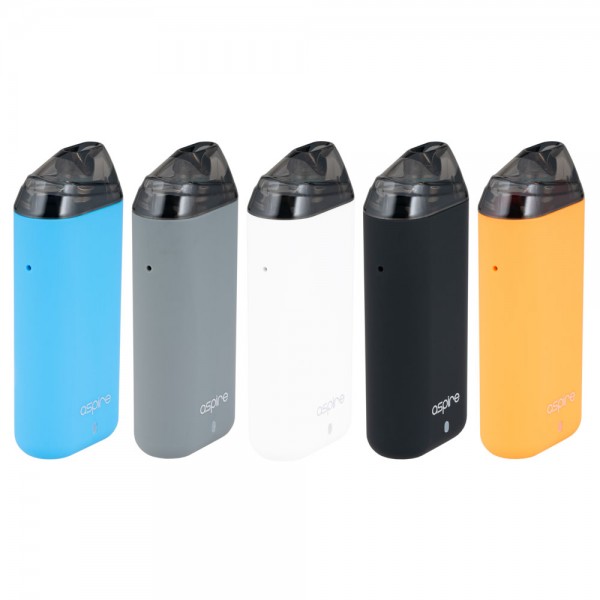 Aspire Minican Kit
The Minican Kit from Aspire is a tiny, discreet, and trendy pod device that produces excellent flavor at an awesomely affordable price. In addition to being dust-proof, its rubber finish gives the Minican a fantastic grip. The refillable pod has an integrated mesh coil with a 1.2Ω resistance that provides top-notch flavor and vapor. The button-less design and auto-draw feature makes vaping easy and discreet.
Refillable Pod with Integrated Mesh Coil
Portable & Cost Efficient
Auto-Draw
TOP-GRADE RUBBER PAINT - The Minican adopts top-grade rubber paint, which gives the user a perfect grip while providing a delicate and comfortable feel, with the added bonus of being dust-proof.
AUTO DRAW --- BYPASS OUTPUT - The Minican has an auto-draw system which allows the user to vape without having to press any buttons. It outputs in Bypass mode for either optimal flavor and vapor performance, or durable coil life.
Specifications:
Dimensions: 65mm x 28mm x 15.5mm
Battery Capacity: 350mAh built-in
Net Weight: 24.75g
Coil: 1.2Ω Mesh Coil (non-replaceable)
350MAH CAPACITY --- MICRO USB CHARGING - With a 350mAh battery capacity, it can be easily recharged via Micro USB charging port.

STRONG MAGNETIC CONNECTION --- MESH COIL FOR EXTREME FLAVOR - The Minican pod is held in place to the main body with strong magnets that provide a stable connection and output. The installed and non-replaceable 1.2Ω mesh coil has a powerful output to provide massive vapor and richer flavor.
Pod Capacity: 2mL
Coil Resistance: 1.2Ω
Mesh Coil: Non-Replaceable Kanthal Coil Material
REFILLABLE, CONVENIENT, LEAF-PROOF - The Minican has a refillable pod that is very simple to fill. Simply pull the pod out of the battery, lift the silicon seal, and fill with your choice of e-liquid. The leaf-proof silicone design set inside the filling port complies with TPD leak-free standards.
ASPIRE ASP CHIPSET SAFETY FEATURES - The Minican uses Aspire's self-developed ASP chipset which comes with all the safety features that Aspire is famous for. Protections include, low voltage, overcharge, over-heat, short circuit, over-discharge, and 10 second vaping overtime.
Kit Contents:
1 x Minican Device
1 x Minican Pod (integrated 1.2Ω mesh coil)
1 x Micro USB Cable
1 x User Manual