AAAvape AMC 4pk Mesh Coils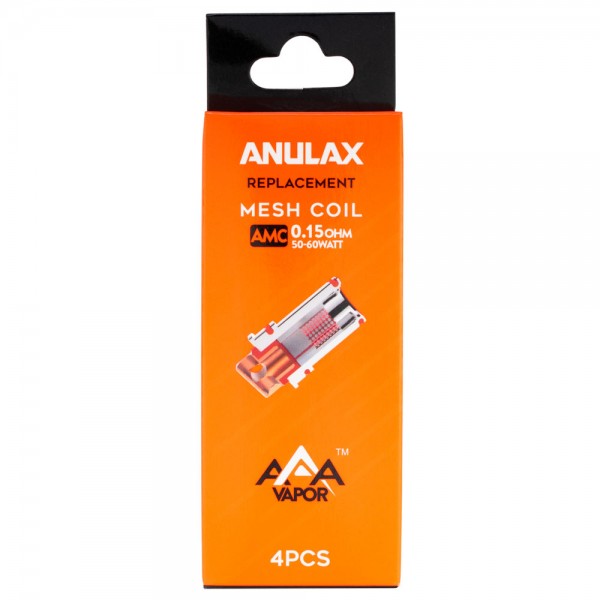 AAAvape AMC 4pk Mesh Coils
The industry's first Hexagonal Stainless Mesh Coil, exclusively designed by AAAvape. The AMC has quick fire timing because of the huge surface area relative to their mass, which means even at mid-level wattages, it spreads heat to the coil evenly and produces robust flavors and large clouds.
0.15 Ohm Resistance (50-60W)
Coils last longer, due to new design.
Larger, thicker vapor.
Compatible with Anulax Tank.
Available in packs of 4.